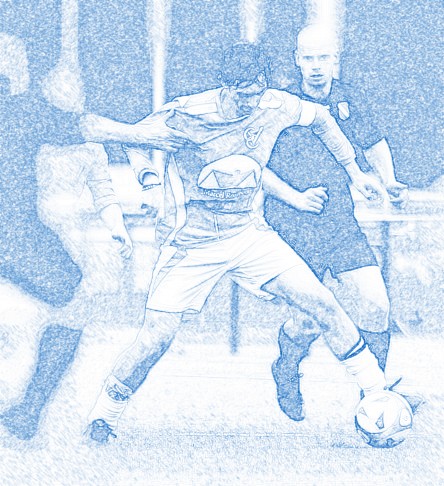 After the third competition match of the new season, newspaper De Gelderlander published an article about GVC1 midfielder Carlo Leonardi, surely one of the most technically capable football players of Wageningen and surroundings. Even though the season start of GVC1 has been somewhat disappointing given the investments in the international selection (that over the summer got a quality injection), the skills of Leonardi are giving supporters plenty of reasons to cheer.
Due to an outstanding ball control, Leonardo somehow manages to retain the ball even though being surrounded by numerous opponents that hopelessly and frustratingly try to steal the ball. No chance, guys! You will have to wait till the 70th minute (give or take 300 seconds)… then, typically, muscle contraction kicks in. Cramps, sometimes at various places at the same time, force Leonardi to leave the pitch – despite the extra bananas and magnesium supplements.
So, whereas none of the opponents' legs can stop Leonardi, it are his own legs that represent an invincible blockade. Read more, in Dutch, by clicking on the image below.