In the recent General Member Meeting, GVC picked its' most valuable players of the season. There were two categories: Inside and Outside the Lines. Respectively, the Johan Cruijff and the George Best Award.
The Johan Cruijff Award needs little explanation. It belongs to the person who changes the fate of matches in favour of GVC. The player who can turn defence into attack and then keeps stamina and composure to finish himself. That person this season was Rex Steward, our American revelation. He started as defensive stronghold in GVC3, became attacker of GVC1, and kept clean sheets in the goal of GVC2. Truly sensational! Congratulations Rex!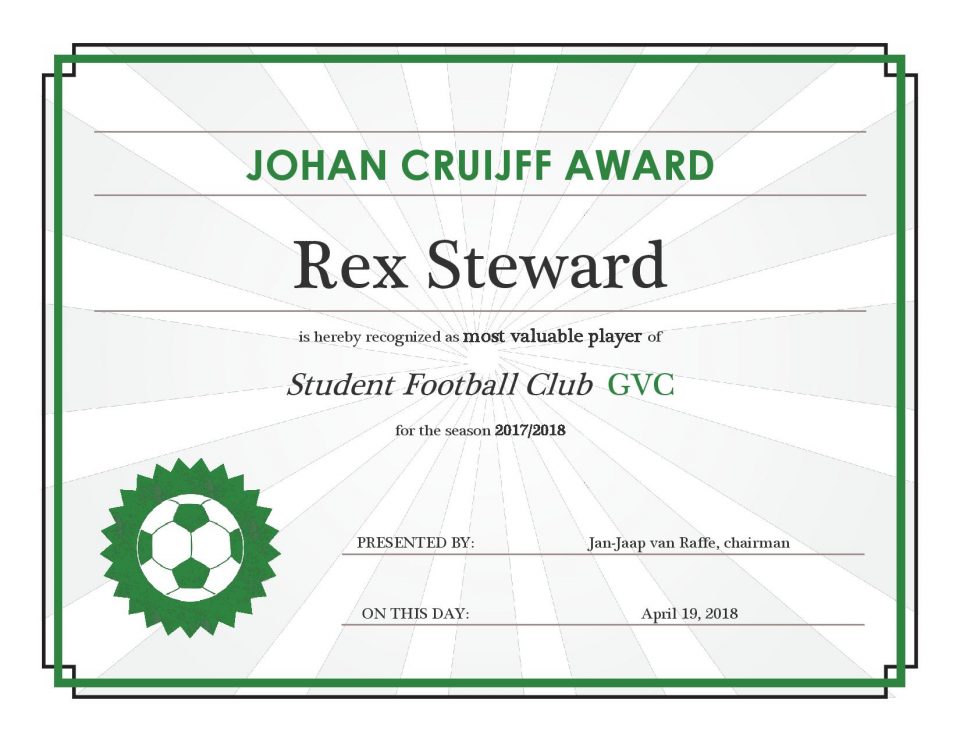 The George Best Award is for the person who has shown a remarkable performance outside the pitch. George Best was an Irish footballer not only famous for his great performance as a player of Manchester United, but also for his extraordinary life. He was true Don Juan. One of his most famous statements is: "I spent a lot of money on booze [alcohol], birds [women] and fast cars. The rest I just squandered." Our George Best is somebody valuable outside the pitch in another way – in his ever presence and commitment to arrange players and acquire new members: Willem van Kan was indispensable this season. Thanks Willem!