The selection of GVC1 consists of many talented students, from all across the world. Our Italian defender and MSc student Fabian Linder has been scouted and selected to participate in the World Cup 2019 in Macau, China. The World Cup selection of a player of GVC is a recognization of the talent pool that GVC is.
Hold on… we are not talking about the World Cup for Association Football (in short Soccer), but about the World Cup for Student Entrepreneurs. Fabian is the founder of Zzinga, a new type of beverage (mead, a drink made from fermented honey). Zzinga is about to conquer the world; soon you will probably want to try it yourself, as it is becoming available in pubs and shops in Wageningen, but also internationally.
@Fabian, good luck at the World Cup! And with putting Zzinga on the market!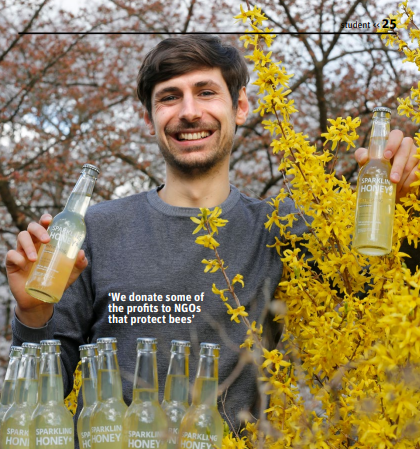 Photo credits: Resource, Aldo Alessie
Read more about Zzinga and Fabian here:
https://resource.wur.nl/en/show/Modern-day-mead-Fabian-Lindner-goes-to-world-cup-for-student-entrepreneurs-.htm