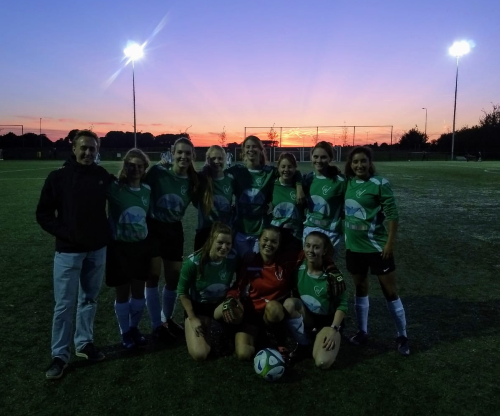 The ladies of GVC are back in competition. And how! In their first competition, taking place this autumn, they directly became champion.
Truth be told, the competition appeared to be somewhat below the level of the players.
So, in spring, when the GVC ladies participate in a more difficult competition, a real challenge will await the ladies.
If you want to join, you were welcome. The ladies participate in the KNVB outdoor Friday evening 7 against 7 competition. Spring matches are in March and April, every other week or so.
The championship was covered by the Resource, the university magazine. Please read more here.