Dear (upcoming) student and football lover, the transfer deadline of 15th is approaching. If you are looking for a team, whether competitive or recreational, you are welcome at GVC.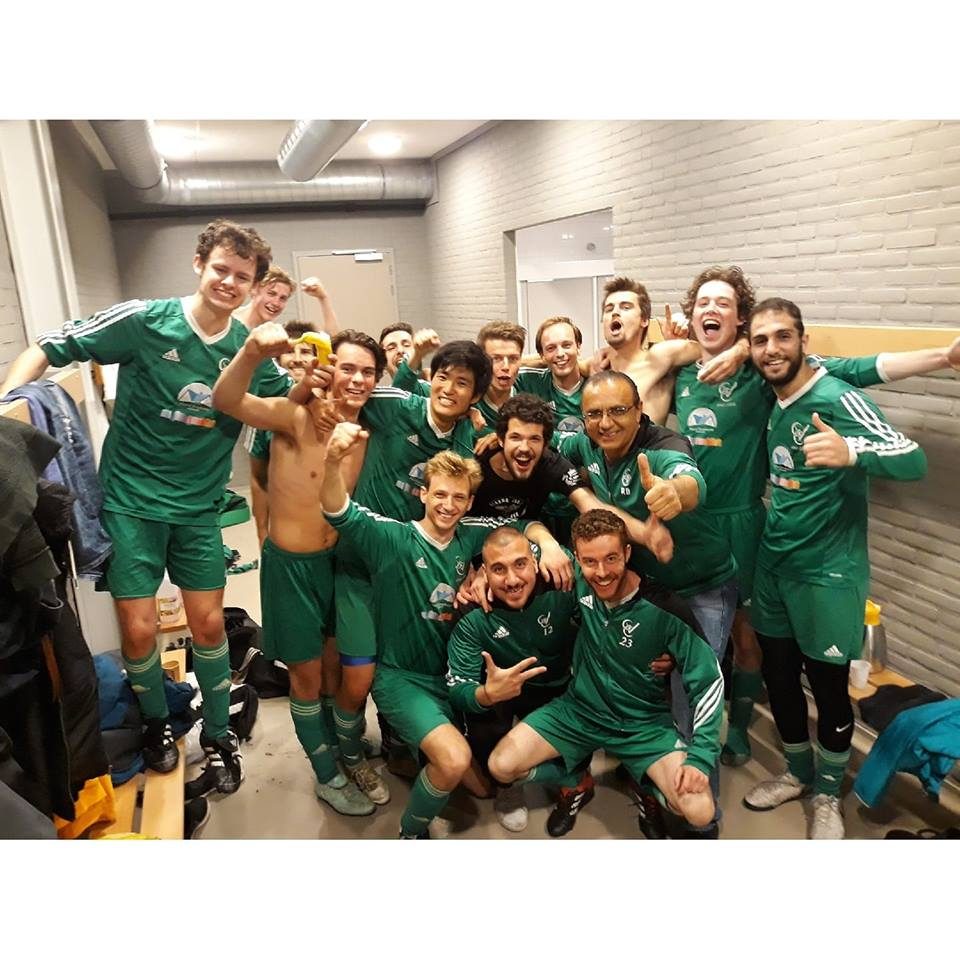 GVC1 Saturday is either playing 3rd class next season, or (if promotion games do not go as hoped) at the top of the 4rd class. We have a skilled group of footballers of half Dutch and half exotic national. A considerable proportion of the team has played in (much) higher leagues, either in Netherlands or abroad. At GVC they find a fun and student atmosphere, and an ambition to play nice combination football. In 2019-2020 the team will be coached by the partnership of Riza Bican (KNVB certificate TC2) and the youthful Joost de Jong (TC3).
If you want to play recreational, there are two options: GVC2 Saturday and GVC2 Sunday. Both teams consist of a close group of student friends, that are eager to learn and improve in football, yet most of all want to have fun.
Also, from coming season onwards, there will be a women team. Finally! We tried before, but now we really have enough committed ladies. 🙂 The matches are being planned for Friday evening. If you would like to join the team, or have questions, please contact us.
Please note: It is easiest if you arrange your transfer before the KNVB deadline of June 15th. However, the deadline may be circumvented if you change your home address in the next few months (which applies to many students).
Lastly, you are welcome to join one (or several) of the training sessions, to see if you like the people and the trainers/coaches.
So, perhaps see you soon or later at the soccer pitch! In case of questions, please do not hesitate to contact the board.